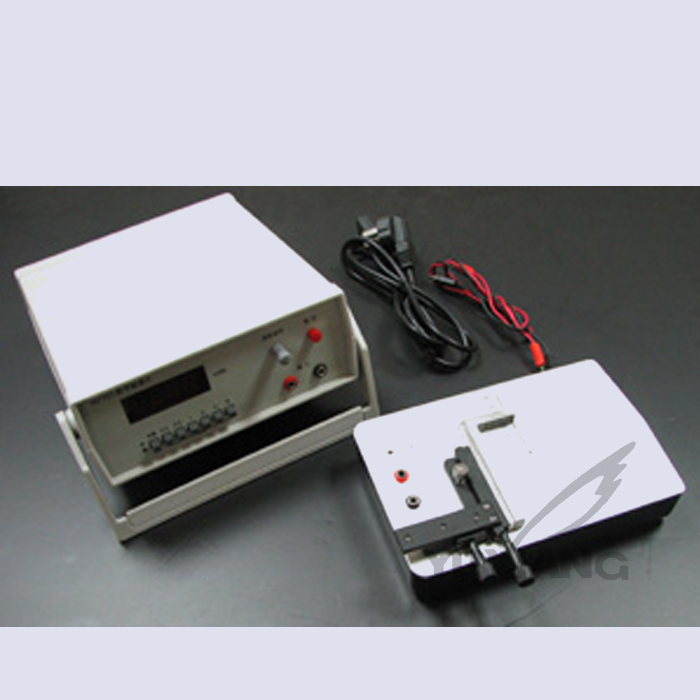 Digital Magnetic Fluxmeter
SummaryBased on electronic integration principle, HT701 Digital magnetic fluxmeter reads the magnetic flux in digital display, it is a desired apparatus for tes
INQUIRY
Summary
Based on electronic integration principle, HT701 Digital magnetic fluxmeter reads the magnetic flux in digital display, it is a desired apparatus for testing magnetic materials, not only can measure the magnetic flux, but also directly measure property of magnetic products for QC purpose. This device is clear in display, easy to use, a pretty nice instrument for measurement of magnetic flux.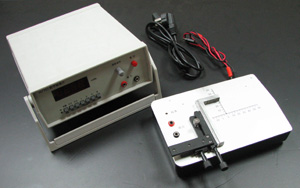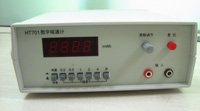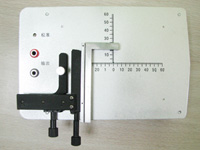 Technical Parameters
Measuring Range

Application Range

Effectual Range

Measurement Accuracy

Stability

Input resistance

0.2 x 20wb

0~4mwb

0.2x10¯³mwb~3.998mwb

±1%(FS)+1byte

±1byte/20s

±5/min

4kΩ

0.5 x 20wb

0~10mwb

0.5x10¯³mwb~9.995mwb

±1%(FS)+1byte

±1byte/20s

±5/min

10kΩ

1.0 x 20wb

0~20mwb

1.0x10¯²mwb~19.99mwb

±1%(FS)+1byte

±1byte/20s

±5/min

20kΩ

2.0 x 20wb

0~40mwb

2.0x10¯²mwb~39.98mwb

±1%(FS)+1byte

±1byte/20s

±5/min

40kΩ

4.0 x 20wb

0~80mwb

4.0x10¯²mwb~79.96mwb

±1%(FS)+1byte

±1byte/20s

±5/min

80kΩ

8.0 x 20wb

0~160mwb

8.0x10¯²mwb~159.9mwb

±1%(FS)+1byte

±1byte/20s

±5/min

160kΩ
Working Environment and the related physical property
Temperature Range : 5ºC ~ 40ºC
Humidity Range : 20% ~ 80%
Power supply : 220VAC, 50HZ
Display Mode : 3 1/2 Digits LED, with positive/negative polarity automatically displaying
Dimension : 230mm x 205mm x 85mm
Weight : 1.5kg
Preheating time : 5 min
Packing and Shipment Condition:
Temperature Range : -25ºC ~ 55ºC Humidity Range: 20% ~ 80%
Out looking : no obvious deformation and mechanical scathe, and the writing should be clear.
Working Principle
It is used to measure magnetic flux of magnetic field source, adopting electromagnetic induction principle and electronic integration method.
Block diagram:
Provided turns of input coil is N, area S, magnetic field through coil is B, then magnetic flux Φ=B*N*S; or if the Φ, N, S are given, then B=Φ/(N* S). Φ is measured value, the real unit for them: S (m²), Φ (Wb), and then B (Tesla).
Operational Method
Connect the two terminals of measuring coil onto signal input terminals on the front panel of the apparatus and press the switch for the power supply, then the ?display screen?(LED) become bright and will preheat for 3 minutes.
Drift adjustment: select appropriate measuring range, press button for ?measurement?, then the digits may be changing on the display screen: it may be increasing in positive/negative direction continuously (because drifting of the integrating device is also being accumulated), when carrying out the drift adjustment with zero potentiometer, you should circumvolve in positive direction if the value increases towards negative direction, and circumvolve the other way around if value increases towards positive direction, and such drift adjustment should be done until the value changes very little (or even as invariable),then press the resetting switch and the value on display is zero. If changing of the value still occurs, you need to readjust it until zero value display; generally, after drift adjustment, the apparatus can sustain its zero level for 2-3 minutes if there is no signal imputing.
Measurement: Measurement of the integral signal. Press button for the reset to clear last display signal, input a voltage pulse signal, and take a careful look at its after-integrated voltage reading, then as soon press button for reset. Steps for measuring magnetic flux of permanent magnetic materials:

Put magnet inside the coil;
Press button for reset;
Take coil far away from magnet, then the value displayed is the magnetic flux for the magnet.

Reading method: It's full magnetic flux if the display screen has a reading of 19.99, while it's not if the display has a reading less than 19.99. e.g. if display reading for the "0.5" measurement is 9.00, then magnetic flux Φ=0.5 x 9.00mwb=4.50mwb, namely, Multiplying power x reading