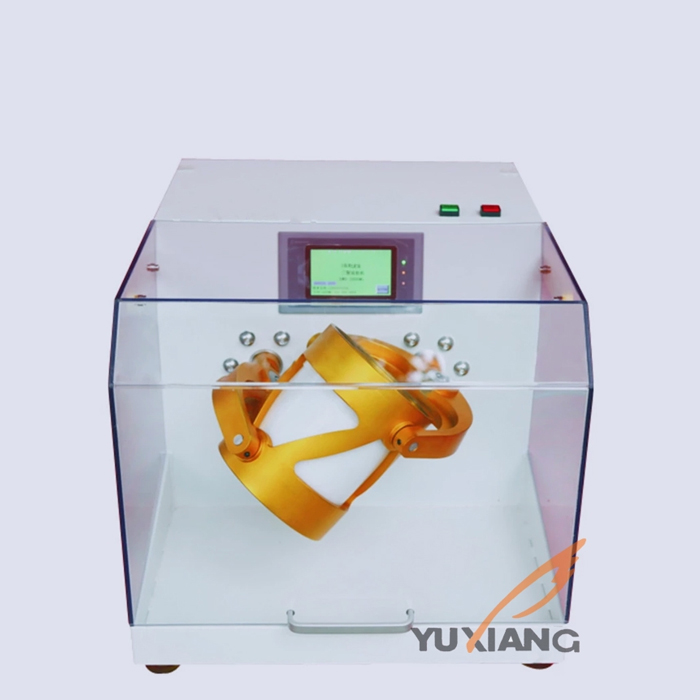 3D Mixer
ZFE Type 3D MixerGeneral Description:ZFE American imitated type 3D mixer is a kind of new mixer dedicated to produce sintered NdFeB magnetic materials, the mixi
INQUIRY
ZFE Type 3D Mixer
General Description:
ZFE American imitated type 3D mixer is a kind of new mixer dedicated to produce sintered NdFeB magnetic materials, the mixing cylinder can be connected to the outlet of jet mill quickly. This mixer mixes materials uniformly, shortens the mixing period, reduces energy consumption, so the product quality is guaranteed and the production efficiency is advanced. The 3D mixer plays an important role in gaining certain economic efficiency.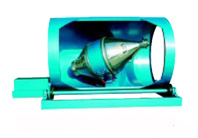 Working Principle:
During working process, the materials in the cylinder are mixed by rolling forward, and also by tilted mixing of both sides and multi-faceted and multi-angle mixing. The inclination of cylinder between up and down is 40°, can rotate 360° for circular motion without dead corner, thus materials accumulation will not occur during mixing. It can achieve ideal effect for mixing materials of high uniformity requirement and large gap between the proportions.
Features:
simple structure of mechanical transmission components
no need maintenance, trouble-free
able to produce continuously
inner cylinders are interchangeable
easy to operate
beautiful appearance
small footprint of fields
good mixing effect
Technical Data:
Model
Whole Cubage
(m3)
Loading Coefficient
(%)
Motor Power
(kw)
Mixing Time
(min)
Outline dimension
L×W×H(mm)
Weight
(kg)
ZFE-0.1
0.1
40-60
1.1
40
2100×1200×1200
320
ZFE-0.2
0.2
40-60
1.5
40
2250×1350×1250
460
ZFE-0.3
0.3
40-60
1.5
40
2350×1400×1300
500
ZFE-0.5
0.5
40-60
2.2
40
2500×1450×1350
580
ZFE-1.0
1.0
40-60
3
40
2700×1650×1600
850